Generate Income with Amazon Affiliate Program
Still manually searching products and pasting affiliate links? What happens if the products get outdated? With this WordPress plugin, you don't have to worry about it nor trouble to do such repetitive tasks. Just pick categories which suit your site and it will automatically display the links of decent products just coming out from Amazon today.
The links are tagged with your Amazon Associate ID. The plugin supports 10 countries and works even on JavaScript disabled browsers. Insert generated shortcode or PHP code where the links should appear.
To get started,
Get the free version and install it on a WordPress site.
Sign up for Amazon Associates.
Create a Category unit first.
Go Pro to Achieve Thorough Targeting
Pro enables you to create unlimited number of units and allows you to define units with more advanced criteria such as manufacture, minimum and maximum price. Also you can do the item formatting.
If you want to display products in multiple columns, Pro ships the Column template with it.
Screenshots
What Others Say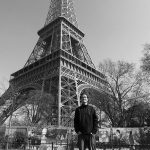 Amazon Auto Links Pro has taken my Amazon affiliate marketing to an entirely new level. Now I am able to focus on the quality of my content – providing useful, thorough information to my visitors – instead of worrying about updating expired product links. This software is extremely powerful. Without it, there would be no way for me to manage the large number of products associated with my content, let alone display up to date pricing and reviews. There are great caching features to maintain site performance and prevent massive databases, options to show products by category, search or individual SKU. I was able to easily customize the CSS and obtain a layout that was seamless with the rest of my site. No doubt this is the most powerful piece of affiliate marketing software I have ever used.
www.TanklessWaterHeaterBenefits.com
Pricing
* The listed prices are subject to six month priority Email support and annual license for updates
Other Notes
Changelog
3.0.8 - 01/27/2017
Added support for the advanced filter unit options including the ability filter products by discount rate and user ratings, introduced in Amazon Auto Links v3.5.0.
3.0.7 - 01/14/2016
Fixed a PHP warning which occurred when the site could not connect to the license server.
3.0.6 - 12/23/2015
Made it compatible with Amazon Auto Links v3.3.0.
3.0.5 - 12/04/2015
Tweaked the style of the disclaimer tooltip for Amazon Auto Links v3.2.1.
3.0.4 - 12/01/2015
Supported the %disclaimer% variable output.
3.0.3 - 11/25/2015
Added a setting link to the plugin action links.
Optimized the mechanism of plugin updates.
Tweaked the style of product sub-images.
Tweaked the style of the template setting page.
3.0.2 - 07/13/2015
Fixed an issue with reactivating the license.
3.0.1 - 07/05/2015
Fixed debug outputs in the Column template.
3 - 06/26/2015
Made it compatible with Amazon Auto Linsk v3.
2.1.1 - 11/26/2014
Supported the %price% variable in the item format option.
Fixed a bug that a PHP error occurs when an empty string is set in the license key activation field.
2.1.0.5
Added the class selectors representing unit ID and the label to the products container element.
2.1.0.4 - 01/25/2014
Fixed the warning: Strict standards: Declaration of ... should be compatible with ....
2.1.0.3 - 11/30/2013
Fixed a compatibility issue with upcoming Amazon Auto Links v2.0.1.
2.1.0.2 - 11/29/2013
Fixed a bug that prevented the automatic update.
2.1.0.1 - 11/09/2013
Fixed a bug in the Column template that some elements were sticking out.
2.1.0
Added: the compatibility with the Amazon Auto Links v2.
2.0.8.2 09/02/2013
Fixed: a bug that multiple column layout did not take effect in the previews in the admin pages as of 2.0.8.1.
2.0.8.1 07/29/2013
Fixed: a possible incompatibility issue of the column layout with some browsers.
2.0.8
Tweaked: the administration notice and changed not to deactivate the plugin when the main plugin is not activated.
Fixed: a bug with the column layout in FireFox.
2.0.7
Fixed: the part using array_replace_recursive() which is incompatible with PHP below 5.3.
2.0.6
Added: the ability to display product links in multiple columns. This requires Amazon Auto Links 1.2.5 or above.
2.0.5 02/22/2013
Changed: the label of the checkbox "Keep the fetched titles intact" to "When sorting".
Added: a checkbox in the Keep Raw Title option. This requires Amazon Auto Links 1.2.4 or above.
2.0.4 02/21/2013
Added: the Keep Raw Title option. This requires Amazon Auto Links 1.2.3 or above.
2.0.3 02/21/2013
Added: the ability to allow
2.0.2 02/18/2013
Added: the ability to export and import units. This requires Amazon Auto Links 1.2.1 or above.
Fixed: warning message in debug mode, undefined index.
2.0.1 02/12/2013
Fixed: some lines which caused warning messages when the debug mode is on.
2.0.0 01/24/2013
Added: the license activation functionality.
Changed: the plugin to be an extension of Amazon Auto Links.